Mass Municipal Police Coalition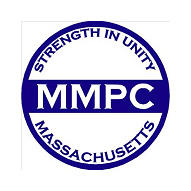 The Needham Police Union is proud to be a member of the Massachusetts Municipal Police Coalition (MMPC). The Needham Police Union is one of twenty-three member police unions.
The MMPC was formed and exists to facilitate the sharing of information, ideas, and resources among its members. The goal of the MMPC is to identify and work to achieve the important interest of municipal police officers and provide aid and assistance to member unions in the pursuit of their common goals in collective bargaining forums.
MMPC member unions represent over 1500 municipal police officers in the following communities:
Arlington Police Patrolmen's Association
Arlington Police Ranking Officer's Association
Belmont Police Patrolmen's Organization
Belmont Police Superior Officer's Association
Burlington Police Command Officer's Union
Cambridge Police Patrol Officer's Association
Cambridge Police Superior Officer's Association
Framingham Police Officer's Union
Hanover Police Union
Lawrence Police Superior Officer's Association
Lexington Police Association
Malden Police Patrolman's Association
Marlboro Police Patrol Officer's Association
Medford Police Patrolmen's Association
Medford Police Superior Officer's Association
Natick Patrol Officer's Association
Needham Police Union
Newton Police Association
Quincy Police Patrol Officer's Association
Quincy Police Superior Officer's Association
Somerville Police Employees Association
Somerville Police Superior Officer's Association
Watertown Police Association
Wayland Police Officer's Union
Police Officers of Westport Alliance
Page Last Updated: Nov 01, 2010 (01:52:33)